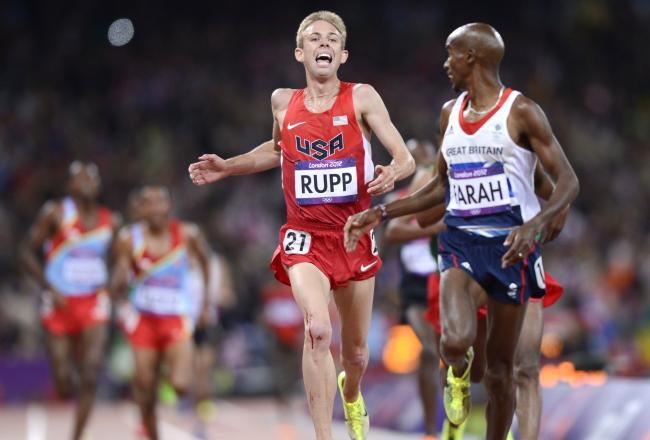 Not since the
Tokyo Olympics of 1964
has an American (
Billy Mills
) gotten a medal in the 10k (6.2 miles) but today
Galen Rupp
took
2nd
to his training partner Mo Farah of Britain. It was a fast race over 25 laps in 27:30.4 to
27:30.9 for Rupp's silver
. That's 4:25.5 per mile. If you want to see what that feels like do 1-lap on a standard outdoor track in 67 seconds and you're still slower. Who cares...
Silver medal
! The famed
Alberto Salazar
coaches both Rupp and Farah! The following video is awful but its all we have right now and shows the last few laps. Watch the kid in the red USA jersey. See
FLO Track for more on the 10k final
.
Tomorrow we'll post some some photos of Mary's 5k race tonight and our Columbus trip.